Profiled by Forbes, Oliver is a Serial Entrepreneur, Investor and one of the biggest Blockchain / tech influencers in the world

Oliver, a Proven Entrepreneur
with a diverse and compelling background founded the viral opinion based network Amirite.com, one of the first original 9gag and 4chan type sites where the internet meme was born, and the early influencers created. As one of the earliest users on social media, Oliver is also well known for running a large network of pages and partnerships in different niches reaching 15 million users each month. With an emphasis and deep understanding of network-effect driven businesses, Oliver has set up a number of successful ventures in the social media, e-commerce and blockchain spaces.
The blockchain revolution started with a new fringe economy on the Internet, an alternative currency called Bitcoin that was issued and backed not by a central authority, but by automated consensus among networked users.
Oliver has become one of the foremost authorities on Cryptocurrency and blockchain investing and was an early investor in Ethereum, Bitcoin, and Grin (having entered the space in 2014).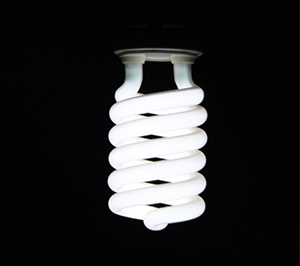 Oliver has worked closely with / advised some of the most well-known blockchain companies and exchanges, such as KuCoin, Bithumb, OKEx, Dragon and many more. Oliver's team have developed a sophisticated crypto arbitrage trading strategy using in-house proprietary software - primarily focused on arbitrage and statistical analysis of pricing trends. Oliver has been recognised as one of the top blockchain advisors globally by Forbes.
Oliver's own following on Youtube, Instagram, Twitter, LinkedIn, and TikTok has reached 1 million followers in total, and he has been featured, giving business advice and motivational thoughts in the Instagram and Facebook Stories of high profile entrepreneurs such as Tony Robbins, Mark Cuban and Tim Ferriss.
Oliver has close connections with some of the most disruptive and high growth startups around. Oliver has worked with and was instrumental in the growth of some of the biggest social media influencers on the planet such as Julius Dein, who now has grown to over 10 million followers on Facebook and Instagram within 12 months. Oliver also runs the fastest growing Social Media Influencer group on Facebook with over 15,000 power players in the Influencer, Entrepreneur and Investor spaces
Oliver was announced as the winner of the IFS Business Writer of the Year competition in 2010.
Oliver graduated from the highly selective London School of Economics and has extensive work experience including at the financial powerhouses J.P. Morgan, Citibank, GLG Partners and many others across finance, trading and law. He also represented England at junior chess level.
Oliver has given talks around the world such as at Techcrunch Disrupt and Web Summit on topics ranging from Blockchain Technology, cryptocurrencies, startups, viral content, entrepreneurship, and motivation and regularly discusses these topics in his daily stories. He has worked with and advised some of the world's leading social media influencers, Fortune 500 CEOs and tech investors.
[vc_row][vc_column][vc_custom_heading text="Analysis" font_container="tag:h1|font_size:40px|text_align:center|color:%23dd9933″][/vc_column][/vc_row][vc_row][vc_column]
[vc_column_text]
For Partnerships / Advisory / Press / Speaking / Event Opportunities
[/vc_column_text][/vc_column][/vc_row][vc_row el_id="contact"][vc_column width="2/3″][vc_column_text]
[/vc_column_text][/vc_column][vc_column width="1/3″]
To enquire about Oliver's Blockchain Advisory pack get in touch
[/vc_column][/vc_row]